Intel warns the Windows XP refresh is wearing off
Intel has warned that its Q1 numbers will not be quite as good as forecast as it deals with weakness in the corporate desktop PC market
It has been a while since the formula of words "weaker than expected demand for business desktop PCs" was used to explain why a vendor's financial outlook was not quite as rosy as expected but it is the explanation Intel has given for issuing a first quarter warning.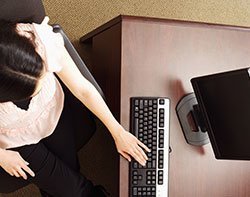 Over the past few quarters the commercial desktop market has enjoyed something of a renaissance as users were forced to move away from Windows XP and recession delayed refresh cycles started to finally kick in.
But the wind might be starting to blow more harshly in a more negative direction and one of the best placed to provide early indications of that is chip giant Intel.
The firm has reported that it is now expecting lower Q1 revenue, potentially coming in a couple of billion dollars lower than had been forecast and has also withdrawn any further guidance around what the rest of its fiscal year has to offer.
Weaker than expected demand for business desktop PCs was a major factor along with lower than expected inventory levels across the PC supply chain as the Windows XP refresh starts to slow down in the SME sector.
Gross margin should be on track as lower PC unit volumes have been offset by higher platform average selling prices and its plans for R&D spending in Q1 also remain unchanged.
The slowdown in the Windows XP effect has been charted by some of the analyst houses with Context revealing last month that desktop sales across Europe had dropped by 14.3% in January.
The impact of the Intel announcement was to not only have a slight impact on its own shares but to hit those firms that investors percieve as having a stake in the PC market, including software and PC hardware component manufacturers.