SMEs need help with digital skills
Billions of pounds are being lost to the UK economy as a result of the SME digital skills gap
The evidence is stacking up that there needs to be a greater effort made to help SMEs gain digital skills to improve their competitive position with calls for the government to do more.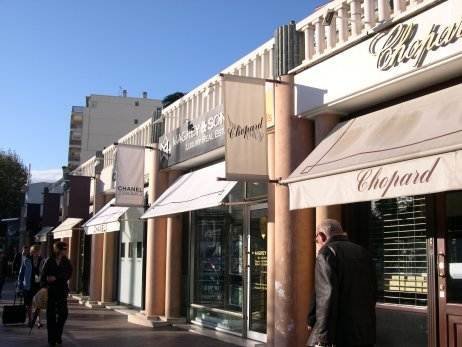 Some of the research came from the government itself, which issued a Digital High Street report, which revealed that the UK economy was missing out on billions because small businesses did not have high levels of digital skills.
The conclusion of the report was that better advice should be provided making it easier for SMEs to get access to the skills and the latest technology to try and meet the government's aim of getting rid of the digital skills gap in small businesses by the end of the decade.
For the channel there is the dual opportunity of becoming an even greater trusted advisor that can hand hold customers through projects as well as being able to sell more technology once the user is comfortable handling it.
Reacting to the Digital High Street report Mike Smith, director of SOHO/SME at Virgin Media Business, picked out the figure of £3.8bn, which the research found was being missed in growth each year.

"The report also identifies some major opportunities for businesses big and small. Local businesses and independent traders stand to drastically increase their revenues just by making use of simple digital technologies, while High Street retailer's profits could climb by making more of the latest digital technology available to small shopkeepers," he said.
"This financial windfall is easily within the grasps of most businesses; by adapting new technology and adopting digital skills, UK businesses big and small are in a position to drive their own economic growth and contribute to the UK's digital economy," he added.
Boosting the high street
The government supported report into how to boost digital skills in the high street warned that billions was being lost. But there were some proposals from John Walden, chief executive of Home Retail Group, which owns Argos, and Future High Streets Forum member:
* A UK High Street Digital Health Index - an interactive benchmark to assess the digital health of towns and councils across key measures including infrastructure, basic digital skills, high street attraction and digital engagement
* Plans for town centre infrastructure and connectivity for 2020 and beyond, including broadband, mobile and WiFi
* High Street Digital Laboratories to provide ready to use digital tools, dedicated digital skills training, as well as a network of digital apprenticeships for every UK town centre
* A goal to eliminate the gap in basic digital skills by 2020 for individuals, small businesses and charities
There was also a comment accompanying the report from Peter Fitzgerald, director of Google UK, who pointed out that even if SMEs were slow to adopt digital technologies their customer base would not be.
"Today, the vast majority of UK shoppers research online before they buy from a store. This means that every business is a digital business because every consumer is a digital consumer. We hope that this report will be a first step towards improving digital access and expertise among small businesses and help them grow faster and reach more customer," he said.
Earlier this year the Digital Inside Out study came from Fujitsu, which warned that businesses would miss out on the digital revolution unless broadband services improved.
Problems with rural broadband are well documented but even in major cities there can be real issues with performance, with the Surrey Quays area of London one of the worst places to get a reliable signal in the capital.
The impact of poor connectivity is serious, holding back the adoption of cloud services by those small firms affected, and making ideas like mobility and employee flexibility a distant dream.
In a blog post, Michael Keegan, CEO of Fujitsu, said that the UK clearly understood the value of digital services and most verticals had also grasped the importance of using technology.
But along with connectivity problems the report also found that some businesses were failing to use the latest IT to link up front and back office functions and deliver a smooth experience for the customer.
"[This] Fujitsu-sponsored research supports the view that customers and citizens are demanding seamless service from the organisations that they interact with – no matter which channel they use. Whilst we're undoubtedly speeding towards a digital-first society, we are still some way short of a digital-only world," he wrote.
Charles Bligh, managing director, TalkTalk Business, said that action had to be taken if the desire to make UK businesses competitive was a serious one.
"Developing SMEs' digital skills and understanding is vital, but they also need access to fast, reliable, affordable business-grade broadband. TalkTalk Business understands the importance of connectivity to drive small business growth and we urge closer collaboration with government industry bodies and businesses themselves to unleash the full potential of digital to change the UK's economic landscape," he said.