Kemp rolls out license model to support service providers
Kemp has introduced a service provider license model to increase its support for players on that side of the market
Load balancing specialist Kemp has seen the shape of its business change dramatically as it responds to the demand for virtual rather than physical products and is changing its licensing models to accelerate the trend.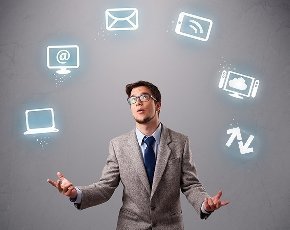 A year ago the split of the business was around 70% from hardware and 30% from virtual but twelve months on and those levels are closer to 55% and 45% with signs that the balance will continue to tilt.
As a result of those changes the firm has drawn up a service provider license agreement that provides them with zero charges to start offering customers virtual load balancing on a pay-as-you-grow basis.
Ed Martin, UK country manager at Kemp, said that the firm was growing and the speed of change in the uptake on the virtual side was something that it wanted to encourage as more service providers were looking for alternatives to take out to market.
"We have already had conversations with the larger ones and are working with them but there are some smaller service providers coming through that are keen to look for alternatives," he said.
He added that it was also having conversations with channel partners about growing their services business but it was also encouraging customers to look at something different to traditional hardware if that suited their demands.
"You have to have a very open approach. Some customers have made a large virtual investment over the last couple of years and we can ride on that investment," he said.
Martin added that because it was a private company and did not have to concentrate on meeting quarterly numbers to appease shareholders it had been able to enjoy a fairly rapid transformation in the shape of the business.
"We are not looking at the repeat sales every five years just to underpin the stock value. We can go hardware, virtual or software it is about what's best for the customer," he said.
Read more on Network Infrastructure Solutions and Services