Cloud service providers told to get involved with SLA scheme
Cloud service providers have been told to get involved with European wide attempts to improve service level agreements
On the eve of the Cloud Expo event in East London those channel specialists heading to the evet have been urged to think about getting involved with a European wide project designed to make SLAs more robust.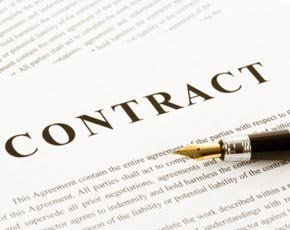 One of the issues putting customers off making investments in cloud computing has been the lack of standards and the percieved dangers of choosing the wrong supplier.
The Cloud Industry Forum has been calling for more transparency in service provision for the past couple of years and added its backing to the SLALOM initiative, which was launched by the European Commission in January.
The EC scheme is designed to bring together terms and conditions of cloud computing contracts to produce much clearer SLA guidelines, which would benefit both service providers and customers.
FAST has been working with the ISO to try and draw up a standard and is hoping that more players in the cloud community also add their weight to the latest attempt to try and create some clarity around just what should be in an SLA.
Alex Hilton, CEO, Cloud Industry Forum, said that the EC scheme could help tackle one of the main problems around adoption of hosted services and platforms.
"We have repeatedly said that uncertainty around legal issues in Cloud computing forms a barrier to adoption through perceived risk and a lack of trust. This is a barrier that has been highlighted time and again in the research we have conducted amongst the end user community. Customers must ask those awkward questions about the rights and obligations of each party and what happens when one of the parties fails to fulfil their contract, and even which jurisdiction would cover which issues of the contrac," he said.

"At the Cloud Expo Europe event SLALOM is welcoming contributions to the project as well as others wishing to actively engage in the programme. We would therefore urge Cloud Service Providers, vendors, end users and other stakeholders to do so and take part in this important European-wide initiative," he added.