Claranet sounds alarm over MSP innovation failings
Claranet has found that many customers were hoping that their MSP partner would help them with innovation but have been left disappointed
Managed service providers (MSPs) face leaving customers disappointed if they fail to support customer innovation plans and should work more closely with users to ensure that they can deliver value.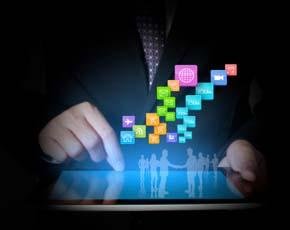 Research from Claranet indicates that as many as half of UK organisations are not meeting expectations from users that had hoped they would be getting expert advice from people who were innovators.
There have been suggestions before that there can be confusion over just what is expected of an MSP with the service level agreements being seen by some as a base guide to the relationship rather than the limit.
The Claranet research found that 62% of UK customers were looking for expert guidance but only 35% thought their MSPs were able to deliver and 42% wanted their partners to be innovators but only a quarter felt that they were.
Organisations like the Cloud Industry Forum (CIF) have been talking of the need for transparency around hosted services for the last few years trying to make it easier for resellers to align their skills with the demands of the customer.
Traditionally innovation would have come from the IT department but with many stripped to the bone in terms of resources the pressure is shifting to the MSP and Michel Robert, Claranet's UK managing director, said that the change in the landscape had not been picked up by all the MSPs.
"While providers from all countries appear to have some work to do, it's the British MSPs that stand apart as some of the most likely to fail to meet their customers' expectations of innovation, expert guidance and advice," he said.
"Though there may be any number of reasons for this shortfall, I don't believe it's down to an inherent lack of innovation and expertise amongst British managed services providers. Rather, I'd suggest it's down to lack of communication and speaks to a weakness of customer-provider relationships," he added.
He said that MSPs had to improve their relationships with customers and had to align "themselves with their business strategies and establishing trust that this can be achieved".