Lenovo challenging Dell and HP in server space
Lenovo has seen dramatic year-on-year growth in its position in the server market according to the latest figures from Gartner
If Lenovo had any doubts that there was growth available in the x86 server market and its decision to buy that business from IBM needed further justication then the latest market analysis from Gartner will have provided plenty of comfort.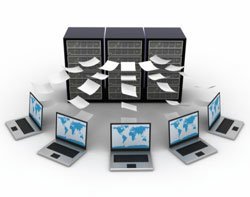 The analyst house found that in the last quarter of 2014 the worldwide server market grew by 4.8% and revenue improved by 2.2% compared to the same period last year.
For last year as a whole the worldwide server shipments improved by 2.2% and revenues were also up by 0.8%, which might not seem like a lot but is a vast improvement on where the market was a few years ago.
"There were several factors that produced the strong growth in the server market in 2014," said Jeffrey Hewitt, research vice president at Gartner. "On a worldwide basis, hyperscale data center deployments as well as service provider installations drove the x86-based server market upward."
"Enterprises had less unit growth impact because of the ongoing presence of physical server consolidation through x86-server virtualization. This overall market growth developed despite declines in both mainframe and Unix platforms," he added.
Lenovo has sets its sights on replicating its success in the PC market and starts 2015 sitting in third position in the market in terms of shipments according to Gartner with 9% market share in Q4. Its growth year on year was dramatic at 250.3%.
The market leader HP still commands 23.7% of the market and Dell comes second with 19.6% and the same trio of vendors hold the top three positions when the numbers are sliced on an EMEA basis.
"Overall the EMEA market was fairly undramatic in the last quarter of 2014, with Errol Rasit, research director at Gartner, pointing the finger at a number of factors.
"The region saw growth prospects related to installed-base refresh, big data projects and cloud computing expansion; however, political and economic instability, combined with U.S. dollar strength, dampened market demand in EMEA," he said.