SMEs turning away from credit
SMEs are turning away from credit with the aim of focusing on debt raising fears their growth ambitions could be stymied
Despite all of the rejection from banks and traditional sources of credit it seems there is still a fair amount of education to be done around trying to get SMEs to think about alternative forms of finance.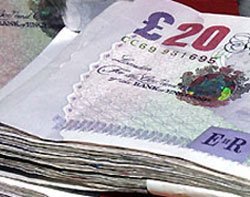 With most vendors and some specialist firms trying to encourage the channel to get customers to use finance to fund deals that might otherwise not get signed off the latest BDRC Continental SME Finance Monitor makes discouraging reading.
Although on the one hand the report found that profitability and optimism is up in the SME market there continued to be a reluctance by firms to take on credit, instead many were looking to cut debts or use organic investment instead of using an external source of funds.
Getting on for almost half of small firms (43%) are now classed as permanent non-borrowers with no plans to use external finance and only 37% of the SME population did use some sort of funding last year.
When small firms did go looking for money many were successful with 76% of all loan and overdraft applications in the last 18 months resulting in something positive for the SME.
But there were concerns that with the focus becoming increasingly internal, with 70% of small firms expressing a desire to become debt free, opportunities for growth that could be supported by finance would be missed.
"Despite improving success rates, and more confidence amongst future applicants that their bank will say yes, the overall picture is one of subdued demand for external finance. Only a small group of SMEs feel something has stopped them applying for a loan or overdraft and access to finance is less of a barrier than it has been," said Shiona Davies, director at BDRC Continental.
"Six in 10 SMEs neither use external finance nor have any immediate plans to apply for any, and whilst SMEs are increasingly likely to have credit balances or profits that they might invest, the focus appears to be on paying down debt rather than borrowing to grow. With SMEs a key driver of the economy and job creation, what might this mean for the broader economic outlook?" she asked.
There is clearly a challenge for those specialising in finance to get the message out there and work with the channel more proactively to encourage the customer to consider using external funding.
Louise Beaumont, head of public affairs at GLI Finance, said thats it was "staggering" how low awareness of external finance was among the SME population.
"The industry must do more to educate SMEs about the range of solutions available to them. This includes the Government, individual platforms, industry bodies but most of all the banks, who are often the first port of call for SMEs in need of vital cash to fuel their growth," she added.
The response from the banking association was upbeat, given that the number of firms looking for finance and getting it had increased, with a spokesperson greeting the latest Q4 report.
"This research shows that nearly eight out of 10 businesses have had the green light for finance in the past 18 months and confidence amongst SMEs is at its highest levels since this survey began in 2011," said a BBA spokesperson.
"It's great that businesses are saying they feel positive about their future and few now see securing finance as a barrier to doing business," they added "If you're thinking about applying we would urge you to speak with your bank – you are a lot more likely to get a "yes" than you might think."