Channel names appear on government minimum wage failure list
Some channel names have appeared among the 70 firms that have been the latest to be named and shamed by the government for failing to pay the minimum wage to some staff
A couple of resellers have been named and shamed by the government as being among the latest firms that have failed to pay staff the minimum wage joining a list of 70 employers that have been revealed.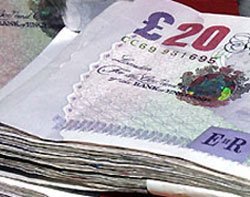 Among the list of care homes, dog kennels and nurseries that have not paid workers what they are fully owed were Apple specialists KRCS in Nottingham, Western Computer Group in Bristol and computer lifecycle management firm Amtec Computer Corporation of Ferndown.
KRCS was found to have failed to have paid £5,161.85 to five workers, Western Computer group neglected to pay a worker £287.54 and Amtec was highlighted for its failure to pay £149.64 to a member of staff.
So far the government has named and shamed 162 businesses and not only gone after the arrears but charged firms financal penalties for not paying workers the minimum wage.
Along with the latest list the Department for Business Innovation & Skills also revealed that to support the minimum wage crackdown, the government will also be increasing HMRC's £9.2m enforcement budget by £3m, which should translate into a further 70 compliance officers.
Business Minister Jo Swinson said paying less than the minimum wage was "illegal, immoral and completely unacceptable" and the government would continue to work on the issue to protect worketrs further.
"Naming and shaming gives a clear warning to employers who ignore the rules, that they will face reputational consequences as well as financial penalties of up to £20,000 if they don't pay the minimum wage," she said.
"We are helping workers recover the hundreds of thousands of pounds in pay owed to them as well as raising awareness to make sure workers are paid fairly in the first place," she added.
MicroScope contacted the three resellers, but had not been given a response at the time of publication.