Channel rides the waves that ripple across Europe
Despite the problems in Greece and the currency issues around the dollar the channel has got used to riding crises before and plans to do so again
There are many European politicians keeping a firm eye on what is happening in Greece as the country teeters on the edge of leaving the Euro as it's government refuses to put up with anymore austerity.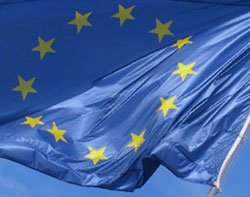 But for some of those in the channel that have operated across Europe for several years the latest developments are just another set of circumstances that will be dealt with without derailing the business.
Over the past eight years there has been a European wide recession with different countries getting back to some sort of recovery at differing speeds making it a constant challenge to keep a pan-European business operating smoothly.
Olivier Breittmayer, CEO of Exclusive Networks, said that there had rarely been a time in the last few years when there had not been a crisis of some sort being played out across Europe but it had managed to deal with the challenges by having decent geographical coverage that meant when some countries were in trouble other remained strong.
A recent example has been the problems in Ukraine, which has had an impact not just on Ukranian and Russian business but has also caused issues in Finland, which exports a fair amount to the Baltics.
Barrie Desmond, chief operating officer at Exclusive Networks, said that countries that had been in recession like Spain were now some of the fastest growing for the firm and it had seen losses in some areas offset by growth in others.
Problems with economic and political changes is not just an issue confined to Europe and most US vendors have been reporting financial results in the last few weeks that moan of the results of having a strong dollar making it likely that prices will have to rise to compensate for lost revenue.
"In October, the average price of a popular Lenovo desktop was £352, it then went down to £336 and stock fell to zero in November and December 2014. New stock of the same product entered the UK IT supply chain on 12th January 2015 priced at £437. These widespread rises will impact budgets and some may choose to put large scale refresh cycles on hold," said Al Nagar, IT supply chain expert at KnowledgeBus.
As a result of exchange rate fluctations Nagar said it had become clear that price rises would have to be passed onto customers in Europe: "Having plotted IT supply chain data over the last few months, it is clear to see the price rise trend already coming into effect. In some cases it is turning product lifecycles upside down, seeing the usual price declines over time actually increase for a period."
But just as with those distributors balancing the books across a pan-European operation there are moves being made by the UK channel to look for alternate suppliers to do their best to get the best price on supplies.