Citrix aims to use specialisms to highlight partner talents
Citrix has taken the wraps off a refreshed partner programme that puts specialisms at the heart of efforts to help highlight skilled resellers
In a move designed to make it clear which partners have the most approriate skills that a customer might be looking for Citrix has revamped its partner programme.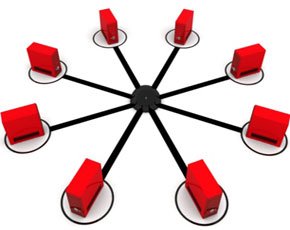 The vendor is operating a scheme based around four specialisms - mobility, virtualisation, networking in the data centre and networking with attached solutions. Partners will be able to gain all four specialisms or decide to go for just one or two.
Resellers will be able to gain the specialisms and Citrix will be promoting them to customers to make it clear which partners have the level of expertise in any given product area.
Kevin Bland, senior director, channel & alliances, Northern Europe at Citrix, said that it would be looking for partners to get tested and provide customer cases studies to gain the accreditations and had informed partners that the system was now live and they could start to make the transition across to the specialisms framework.
At the same time the vendor has increased the rewards on offer to partners that make the effort to embrace the new programme with those resellers that previously could have made up to 22% now facing a potential 33%. There are also plans to provide a 5% up front because Citrix has faith in partners and, "won't wait until it has happened".
"We want to give partners the chance to be successful by wrapping all these things together and making sure that they are heavily rewarded," added Bland.
The vendor has introduced the changes to its Citrix Solutions Advisors (CSA) scheme in response to demand from resellers for a system that will provide them with chances to differentiate and underline their areas of competency.
Silver and Gold partners will have to make the transition reasonably quickly to the new set-up but the vendor is giving its top tier Platinum partners some time to make the transition.
The CSA programme is part of a wider Citrix Partner Growth Plan, which is aiming to help partners increase financial performance through improved field and reseller collaboration, more tools for the channel to increase sales and demand generation efforts to drive customers towards the brand and technology.
"We have revitalised our web presence to customers and the partner selection section to use it as part of the process [for customers choosing a reseller]," added Bland.