Avaya helps channel change the message
Avaya is responding to customer needs for business solutions and is moving away from technology messages and encouraging partners to do the same
There cannot be a vendor in the market that is not adapting its business in some shape or form because of the changing landscape caused by cloud and a more mobile workforce.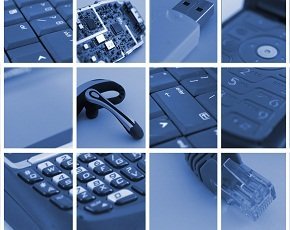 While there might be a general consensus about the need to change there are plenty of variations in the way that transition happens and the way it is communicated with the channel.
Avaya is changing the way it uses marketing to try to address customer needs, customer and staff engagement for example, rather than just to lean on the technology and the speeds and feeds.
The vendor has made its own staff undergo training in how to approach customers differently and rather than wait for those resources to be made available to the channel the firm is also providing the same support to partners and adding it to the certification process.
Andy Litherland, vice president of European Channels at Avaya, said that it had decided that it needed to make sure that partners understood how it was approaching the market.
"We have enhanced the marketing message around the engagement and team productivity," he added that customers had also changed with business departments outside IT now having some serious buying power, "We are messaging to new people in the organisations."
"The marketing messages allow us to have a real conversation about what the business needs and wants," he added "'We have changed the sales strategy across the organisation and are now taking it to our partners as they can add it on to the certification. This isn't about technology but is bringing a value add and we are working with executives in our partners who recognise it and put the value in."
At the same time the firm is looking to build its networking channel five years after it picked up the Nortel Enterprise Solutions unit and is prepared to bring on board some fresh resellers.
Litherland said that it made sure that it was covered regionally by partners and it did not have too much capacity but it still felt that there was room for more partners and for existing relationships which might have been focused on the comms side to develop further.
"We are looking at increasing networking partners within the regional Avaya partner base. There will be net new and existing and we attract a traditional networking partner," he said.