SME credit landscape could have permanently changed
Even with banks starting to make more credit available years of refusal have taken their toll on the SME community
The subject of credit has been a sore one in the channel for the past seven years with many feeling that the banks simply have lost the willingness to support small businesses.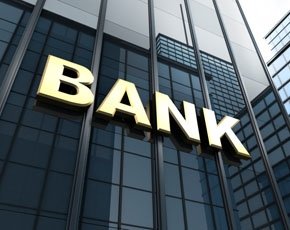 During the tough years of recession there have been numerous incentives and schemes issued by governments of both flavours to try to get the banks lending to smaller firms but the performance of those schemes has been patchy.
In addition to the banks being reluctant to lend the small firms themselves started to investigate alternatives or sat tight and hoped that they could survive with organic funding rather than having to bring in external funds.
Years of that have taken a toll and the market might have got to the stage where the banks are now ready to lend but the SME community is not in a rush to take advantage of the change in the situation.
Forecasting group the EY ITEM Club noted that last year was another one of decline in net business lending, which is a trend that began in 2008 when Lehman Brothers bit the dust and things started to go wrong.
The expectations are better for this year and the UK economy is improving but there it is perhaps too early to talk about a return to a pre-2008 world. EY expects an extra £66bn will be made available to companies over the next four years and net lending will increase by 17% by 2018.
But there are worries that the SME credit landscape has changed, perhaps even permanently, as firms look to alternative finance to gain funds and avoid using traditional banks.
Chris Price, UK head of financial services at EY, said that the growth in the UK economy was now filtering into the financial services sector and "Banks are poised to resume lending growth".
"While there is little doubt that traditional bank lending will find its feet again, it looks like the recent lending drought has permanently changed borrowing behaviour. The challenge for banks now will be regaining market share from the alternative finance providers who have successfully plugged the gap for the last six years," he added.