Adobe gets legal to fight illegal software using retailer
Adobe has opted to take legal action against retailer Fashion 21 after it felt the firm had used its software illegally
Creative software giant Adobe Systems has filed a lawsuit against retail chain Forever 21 over the alleged use of pirated software.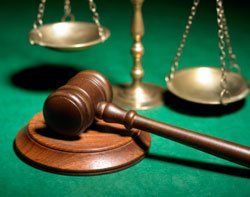 The lawsuit, which was filed in a California District Court, accuses the fashion retailer of using pirated versions of some of its most popular products including Photoshop and InDesign. Autodesk and Corel, the makers behind other popular creative applications, are also included as plaintiffs.
The document claims that the defendants 'continued their infringing activities even after being contacted by Adobe regarding the infringement.'
Adobe is the owner of some of the most pirated software on the planet and has struggled to keep ahead of the problem for years. In 2013, the software maker moved to a cloud only model of distribution; however, even this has now been successfully cracked.
Adobe and the two co-plaintiffs have requested that the court force Forever 21 to stop using the pirated software and order compensation for damages and legal fees, the amount to be determined by trial.
David Foxen is an analyst at The ITAM Review, an online community for the IT asset management and software asset management industries.
"There are simply no excuses for being under licensed, and even fewer excuses for pirating software," Foxen said. "Being under licensed or pirating software is something that cannot be condoned, and we are firmly on the side of the software vendors should any organisation be found to be using illegal copies of software."
Read more on Independent Software Vendor (ISV) community