Post-PC RM making decent progress
RM has delivered its first set of yearly results since it took the decision to exit the PC market revealing that it has delivered growth in other parts of the business
Education specialist RM is a business that has undergone a fair amount of transformation in the last fiscal year as it moved away from hardware to become a software and services provider.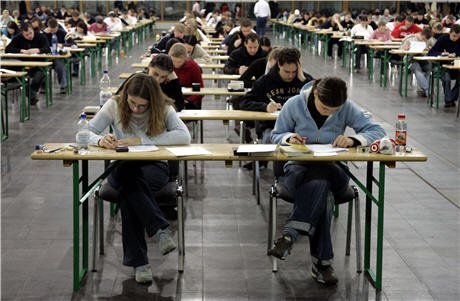 Once the initial shock of the decision to exit making hardware wore off the firm started to settle on its revised strategy and although revenues for the year ending 30 November were down from £261.8m from £202.5m pre-tax profits increased from £9.4m to £15.8m.
The decision to exit hardware was made at the start of the firm's financial year in December 2013 and it ceased production last June to focus on software. Misco and Kelway were appointed, "to provide hardware to customers, where still required under existing contracts and bundled procurement processes, and to manage existing warranty and maintenance obligations respectively".
The RM Education business decreased as planned by 38% year-on-year to £111.9m but that decline was offset by a decent performance in the areas of the business where the firm is now concentrating, with Resources turnover increasing by 16% to £62.8m and RM Results, which is the assessment and data services operation, improving by 5% to £27.8m.
The firm stated in its results that plans for the year ahead in the RM Resources division, which includes two operating businesses TTS and SpaceKraft, would include making more efforts to get the message out there around its product offerings.
"Further investment is being made in direct marketing across online and traditional channels and in export business development to support continued growth," the firm stated.
RM CEO David Brooks said that 2014 had been a decent year and it was well positioned for the year ahead having made the major decisions to exit hardware manufacturing.
"2014 was a good year for RM with both RM Resources and RM Results delivering strong organic growth. RM Education has been reshaped, after the closure of the hardware manufacturing and distribution facility in the year," he said.
"RM Resources and RM Results are well positioned for further growth in 2015 and we remain focused on the further development of RM Education's provision of software products and services to UK schools," he added.
RM is on a journey the several other vendors have also embarked on to reshape their business to try and put themselves in a better position for the future and the chairman John Poulter expressed confidence that the education specialist was in a strong position for fiscal 2015.
"In the year ahead, we are confident that our two growing divisions will continue to perform well. RM Education, with a more focussed business and reduced cost-base, will take further steps towards building a secure platform for development," he stated.