Channel in recruiting mode
Recruiting staff is one of the main signs of business optimism and the channel looks to be feeling good about 2015 as it adds more heads to the workforce
Most of the conversations that are happening in the channel now concern plans for the year ahead and many are recruiting to extend their reach and to bring additional skills into the business.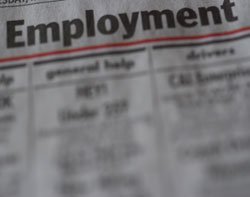 Recruitment is one of the barometers of business confidence and taking a couple of recent examples might be a crude way of reaching the conclusion that the channel is feeling good about 2015 but it does indicate that optimism is increasing in the industry.
One of the comments made by Trustmarque chief executive Scott Haddow over its post merger plans with Trinity was that it had not only swelled its own staff by 400 heads, taking it to 600 staff, but that it could be adding to that total.
Not only did Haddow rule out closing offices and trimming staff but revealed that increasing the headcount was going to be one of the main tasks in the short-term.
There was another example with the announcement last week from Softcat that it planned to hire more staff than usual this year with 40-50 new recruits expected to be on board by Easter.
The reseller has offices in Bristol and Leeds that need to be filled but has also set its sights on retaining a reputation as being a good place to work and an employer that can attract decent graduate talent.
"Last year our own staff rated us so highly as an employer that Great Place To Work ranked us as the UK's no.2 workplace," said Colin Brown, Softcat managing director.
"We're delighted to have earned this reputation, especially given the extraordinary lengths we go to look after our staff. We give them world-class training and serious incentives...With five UK offices, we've plenty of scope for recruiting throughout the year, and we hope to find at least 40 new candidates by Easter," he added.
Then this morning, to add to the general theme, Jabra revealed that it had hired a clutch of new starters, who had already started to make their mark in the business, to bolster its sales and marketing departments.
Nigel Dunn, managing director, Jabra UK & Ireland, said that the four new recruits would have a direct impact on the comms specialist's ability to support its partners.
"They will all have a partner or customer remit that will allow us to provide increased support to existing channel relationships or fulfil our 2015 objective of acquiring new partners and winning new logo's in order to further increase our market share," he said.
It is not just the channel putting recruitment at the heart of their plans for this year and with an election looming the politicians are also looking to put jobs in the spotlight.
The Prime Minister David Cameron has pledged to add three million more apprencticeships and to cut red-tape for small businesses to make it easier for them to invest in infrastructure.