Trustmarque Trinity merger completes managed service journey
The merger of Trustmarque and Trinity has helped the software licensing specialist gain a solid professional services operation
More details have emerged around the Trustmarque and Trinity merger with the united operation now setting its sights on integrating back office functions as soon as possible.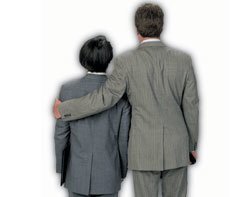 Earlier this week it emerged that the two resellers, both owned by Liberata, had opted to merge with the Trustmarque brand being retained as it was deemed to be stronger in the key public sector markets the firm operates in.
The bringing together of the two firms completes a journey that Trustmarque has been going through for the last couple of years to expand its own managed and professional services options. Trinity comes from that background and has been able to slot in and fulfil those functions.
Scott Haddow, who is running the joint operation, said that the discussions about a merger started as soon as it became part of the Liberata Group last September.
"Trustmarque has a heritage in software licensing and software asset management and we have been building out our services business and have made a lot of investment in that and have made a decent fist of it but we still had a long way to go," he said.
"The Trinity business is strong in managed services and cloud services and it complements the value chain and completes that journey [towards providing services]," he added.
Trinity brings 400 staff to the combined business, which now takes the total headcount to 600, and it takes the revenue of the operation up to around the £170m mark.
"We have had an up and down year [in 2014] but that happens to most businesses and we are excited about the opportunity that exists," said Haddow.
Haddow remains chief executive and he is joined in the senior management team by Angelo Di Ventura as sales and marketing director and Trinity's former chief executive Allan Jackson becomes COO.
Di Ventura said that the staff had all been talked through the changes and it was concentrating on getting the integration of processes completed.
He also added that it was taking the message about the extended portfolio out to its public sector customers and would also be talking to Trinity's traditional customer base in the financial services area about the software asset management options that it could now offer.
"The cross-selling opportunity is significant. We have a number of customers that have been buying SAM services and we can talk to them about professional services, the datacentre and the cloud. We have got some fantastic relationships on the Trinity side of the business and we can talk to them about how they can manage their software assets better," he said.
Read more on Software-as-a-Service (SaaS) Applications