Belden snaps up Tripwire
Manufacturing vertical partnership between infrastructure and security firms leads to permanent tie-up
The name Belden might not be that familiar in the channel, with the firm specialising in the signal transmission market, but it's decision to acquire Tripwire for $710m in cash will get noticed.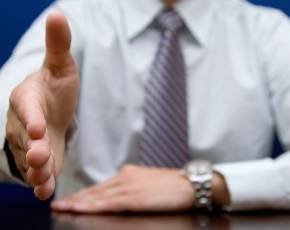 The deal is proof of the convergence that is happening between those supplying infrastructure and tech firms that can provide additional value, in this case securing the end-to-end signal transmissions that are going into enterprises, industrial customers and broadcasters.
The acquisition has some echoes of the move by Intel, known for its CPUs, to add security into the mix by picking up McAfee four years ago and could be a precursor for similar deals in 2015.
Belden had been working with Tripwire in providing secure critical infrastructure into the manufacturing sector and that partnership provided both firms with an opportunity to get to know each other and ultimately led to the acquisition, which should close in the first quarter of 2015.
"Partnering with Belden will allow us to expand more quickly and effectively into their core markets and this will drive significant revenue for both companies. Cybersecurity the industrial and mission critical infrastructure is behind the commercial market. Together, Tripwire and Belden can deliver proven, reliable technology into this market more effectively than either company alone," said Jim Johnson, CEO of Tripwire.
John Stroup, president and CEO of Belden, said that adding security into its offerings made sense as it extended its own capabilities and positioned it for the emerging Internet of Things explosion.
"We look forward to incorporating Tripwire technology into selected Belden products and providing Tripwire with access to existing Belden customers that are anxious to improve the robustness and security of their networks," he said.
It's probably too early to work out the implications, if any for Tripwire's partners which include Accumuli Security, Softcat, Blue Cube and Nettitude, Network Technology Solutions, Phoenix Datacom, Zepko, IDsec and Nebulas.