Avnet making plans for utility pricing models
Avnet Technology Services is looking to devise a utility pricing model for resellers to take out to customers to make the cloud an even more attractive proposition
Avnet Technology Services (ATS) might have taken a bit of time to assess what the impact of the cloud would be on distribution but having made its mind up its moving quickly to push innovation in the market.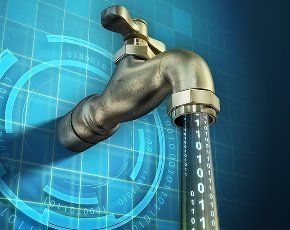 The conclusion of the distributor was that there was a gap offering the channel the support and skills to be able to provide customers with business transformation services as well as the cloud applications once they moved the data to the hosted platform.
The channel player is also leaning more on its own business intelligence to help resellers identify trends and opportunities and get some insights into where the customer base is looking to invest in the future.
In the European operation over the past few years the distributor has been moving to a reseller centric approach and has already deepened its support for SIs and MSPs and is keeping the innovations coming with plans to make utility pricing available.
Dieter Lott, vice president for business development across EMEA at ATS, and head of the firm's enterprise business group, is currently looking for pilot partners to work with its utility pricing model as the distributor gets ready to take that option mainstream in the next 12 to 18 months.
He said that a multi-branded utility pricing, which leveraged Avnet's financial muscle, would provide even more options for resellers that were looking to make cloud as attractive and flexible as possible.
The demand for utility pricing is not just as a result of cloud computing power being compared to electricity and water as a resource that customers want to use at will but also a recognition that pricing and licensing are among some of the big things changing as a result of the changes in the way technology is being delivered.
Lott said that as the world moved towards being software led resellers would be looking to add software and services to the main thrust of their portfolio and needed different pricing and consumption models to put in front of customers.