SAP boss plays down major acquisition prospects
The CEO of SAP has used an event in Spain as a chance to play down the prospects of any major acquisitions in the next couple of years
SAP probably won't be making headlines in the next couple of years for moves it has made on the acquisition front after its CEO signaled that the firm was going to avoid major deals for a while.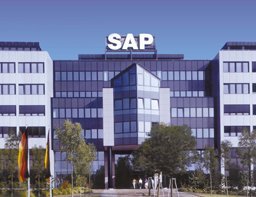 The decision to wind the acquisition strategy down comes as the business intelligence software player is in the closing stages of sealing its $7.3bn deal for expenses player Concur, it's largest ever purchase.
Speaking at a Morgan Stanley event in Spain the chief executive of SAP Bill McDermott said that it would be "stepping down" its acquisition strategy: "Faced with a choice of stepping up or stepping it down, we are going to step it down."
He didn't rule out making any acquisitions but said they would be on a smaller scale and unlikely to get the headlines that some of the deals in the past had garnered.
Comments made by McDermott come at a time when its great rival Oracle continues to expand its portfolio through acquisition but also at a point where some of the large vendors, HP and Symantec, appear to have concluded that bigger is not always better and have opted to split their operations.
McDermott also used the Morgan Stanley conference to make hints about the direction the firm would be heading in under his solo leadership after the firm dropped a dual SEO approach back in May.
He said that in January the firm would be coming up with a six year plan that will include areas like cloud as well as its existing core market and reveal its plans for growth.
Read more on Business Intelligence Tools and Services