FAST turns spotlight on the South East
In its ongoing battle against software piracy FAST is working with Trading Standards in the South East
The Federation Against Software theft (FAST) is heading out onto the road to work with Trading Standards in the South East as it tries to educate those fighting piracy on the frontline.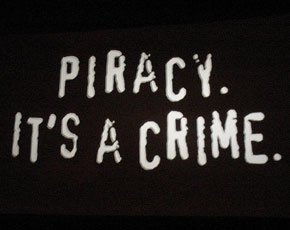 FAST has a long history working with Trading Standards and has brought its Get Software Smart - Stay Legal campaign back with a focus on the South East kicking off its efforts next week.
The campaign has the backing of some of the major players, including Adobe, Microsoft and Garmin, and at the launch event the Police Intellectual Property Unit (PIPCU) and the National Crime Agency will also be talking up the need to stem the flow of illegal software.
"Through our 'Get Software Smart. Stay Legal' campaign we work closely with Trading Standards and other law enforcement bodies throughout the UK to highlight the issues we face. It's vital that we maintain the integrity of enforcement agencies, such as Trading Standards, to challenge the sale of counterfeit software and limit its effects on the broader economy," said Julian Heathcote Hobbins, general counsel at FAST.
"Trading Standards Officers stand at the forefront of the software industry's defences, so it's important that we can equip them with helpful skills and knowledge that they need to efficiently identify and deal with software fraudsters," he added.
FAST has persistently warned again cuts in Trading Standards budgets and of the need for the UK creative industries to get better protection against revenue erosion.
Detective chief inspector Daniel Medlycott, head of PIPCU, which has just had its own funding secured for the next few years said that those developing software had to be protected.
"Creative firms comprise the innovative backbone of the UK economy, employing hundreds of thousands of people. The relative ease with which software can be stolen or counterfeited gives no indication of the years of work that have gone into developing it. It's therefore vital that these businesses can have confidence that their hard-earned IP will be properly protected and that the law will be enforced," he said.
Read more on Independent Software Vendor (ISV) community