SAP and Oracle settle TomorrowNow dispute
After seven years and several court appearances SAP and Oracle have finally settled their dispute over TomorrowNow
At some stages over the last seven years it felt like it would be the never ending story but finally the last chapter appears to have been written in the long running saga between Oracle and SAP over the actions of TomorrowNow.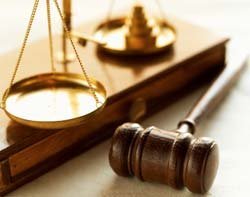 The story started back in 2007 after Oracle accused the SAP subsidiary TomorrowNow of stealing code, an offence that the firm held its hand up to back in 2008, and then went through the courts to pursue damages.
First of all the court came down with a verdict that SAP would have to pay its great rival $1.13bn but that was contested by SAP as being too much and the wrangling over damages continued.
Now it looks like the magic number is $357m and both sides have agreed to settle with that and start to put the disagreement into the past.
It is a bad day for the lawyers who have enjoyed the longevity of the case but gives SAP a chance to get past having to have a line in its quarterly results about making provisions for the costs of the TomorrowNow settlement.
In a statement shared over the wires Oracle's general counsel Dorian Daley said that it was pleased the dispute had finally come to a conclusion.
"We are thrilled about this landmark recovery and extremely gratified that our efforts to protect innovation and our shareholders' interests are duly rewarded."
SAP was also pleased that the matter had come to an end and that it had managed to limit what it viewed as its rival's excessive claims for damages.
Since the case first sparked into life both firms have fundamentally changed their businesses to take advantage of the cloud and the competition has widened making it less of an intense two-horse fight.
Read more on Business Intelligence Tools and Services