Digital transformation generating fresh channel opportunities
A report on the enterprise software and application market from TechMarketView has encouraged resellers to start learning a digital transformation pitch
Enterprise software and application providers will have to adapt their approach to the market if they are going to land some of the money that customers are budgeting for digital transformation projects.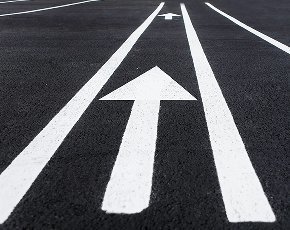 Not only will vendors and channel partners have to track the budget down to potentially new contacts in an organisation but they will have to provide something that is different from the existing approach.
An analysis of the Enterprise Software & Application Services (ESAS) market from TechMarketView indicated that more customers are setting out on the digital transformation journey as they automate and connect more of their environment.
"This is generating complex scenarios that will favour providers with platform-based offerings (e.g. mobile, analytics or process platforms, and trading networks), those with a strong ecosystem, and those with a track record of complex integration across processes and data, aligned with vertical market insight not just the technology-level nuts and bolts," stated the ESAS Market Trends & Forecasts 2014/15 report.
The report encouraged suppliers to deliver and price differently and warned that the market was set for decent growth and no time should be wasted in getting a strategy together.
"Success will go to suppliers who are best able to simplify the complex, deliver at speed against defined business outcomes, from a prudent cost base," the report added.
The analysis of the UK market was also upbeat with TechMarketView noting that the economy was in recovery and more customers were looking for ways to improve competitiveness by modernising the back office.
It also noted that early projects undertaken by UK firms had gone well and follow-up investments were being pencilled in for next year.
"But suppliers have to be the ones to make the market happen by creating the business cases to show what is possible and prototypes to demonstrate what is achievable," the report added.
"Although digital transformation is still an early stage market in terms of revenue, there is a lot riding on it. It has a role in compensating for declines in market segments like new ERP implementations and on-premise solutions in general, and particularly the drop in application services operations (outsourcing), and support and maintenance," it added.
Read more on Software-as-a-Service (SaaS) Applications