Mid-market users complain BYOD has not gone far enough
Users in the mid-market are calling for more flexibility at work according to a report from Advanced Business Solutions
There has been a lot of focus on staff bringing their own devices to work over the last couple of years but it would be a false assumption to conclude that firms had accommodated the wishes of their employees.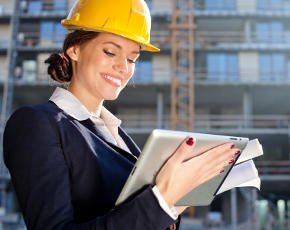 Although some businesses tried to stem the tide and in efforts designed largely to improve data security took stances against the connection of more devices to the corporate network many have allowed staff to use a plethora of tablets and smart phones.
But according to a report from Advanced Business Solutions (ABS) many staff in mid-market firms feel that things have not gone far enough and there needs to be more investment in mobile technology to make the workplace more productive.
The ABS report, Don't forget the back office: exploiting social and mobile to make mid-sized organisations more productive, found that staff wanted greater access to CRM, HR and financial information.
At the moment the opportunities for them to get that data on the move is fairly low, with just 7% of finance staff being able to get customer and supplier data via a mobile and only 9% can access business performance data.
Users also expressed a desire to use mobile systems not only to get business insights, with 62% calling for more investment in mobile tools that would allow them to access back office systems for personal work related activities, including requesting time off and recording absences.
Simon Fowler, managing director, Advanced Business Solutions (commercial division), said that staff wanted to use mobile technology but mid market bosses were not meeting that demand.
"We believe the impact of mobile technologies on the back office is only set to increase, with the current application of these technologies by HR, Finance and IT only scratching the surface of what is possible," he said.
The report's findings should provide channel partners with an opportunity to target the mid market and talk about not only the need for more data sharing but also a more mobile approach to allowing staff to interact with HR functions.
Read more on Customer Relationship Management (CRM) Services