IDC sounds warning over future PC prospects
The last few quarters might have been quite good for PC vendors but IDC has warned the situation is unlikely to continue
The Windows XP migration is still sending ripples across the PC industry with the movement away from the unsupported operating system still continuing to spark dekstop refreshes.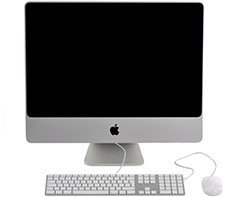 Along with the XP effect the traditional PC market has also benefitted from a soft tablet market in the third quarter, according to the latest figures from IDC.
The third quarter saw a decline in global PC shipments by 1.7%, which was much better than the 4% drop that had been expected, and mature markets, including the UK, continue to drive sales.
But IDC was downbeat over the future warning PC vendors that the relatively decent market conditions enjoyed over the last few quarters were not going to continue.
"Although shipments did not decline as much as feared, these preliminary results still show that 3Q14 was one of the weaker calendar third quarters on record in terms of sequential growth. The third quarter has historically been driven by back-to-school sales and renewed business purchasing, which were weaker than normal this year," said Jay Chou, senior research analyst, Worldwide PC Trackers.
"The current growth of lower-priced systems, while encouraging in the short run, brings concern for the long term viability of vendors to adequately remain in the PC space," added Chou.
When it comes to vendors there were signs that Apple's attempts to crack the corporate market were having an impact as it sneaked into IDC's top five list. But all of the other rivals also enjoyed share gains with Lenovo continuing to hold pole position with a 20% share ahead of HP, Dell and Acer.
Yang Yuanqing, chairman & CEO, Lenovo, was upbeat about the firm's performance and was also happy to make positive noises about the future.
"We are confident our strong growth will continue because we are focused and will continue to leverage the current industry consolidation trend to fuel our growth in PCs. Meanwhile we are consistent and clear with our strategy, which with the close of the System X deal and soon to be completed Motorola Mobility acquisition, will give us 3 growth engines – PC, Mobile and Enterprise," he said.
"To keep our momentum, we need to keep finding new growth engines, and new ways to evolve our business. PC was the first growth engine that launched Lenovo as a global leader, and it remains our core business. Now adding mobile, enterprise and ecosystem, we are prepared to ignite our second stage rocket, and drive Lenovo even higher, even faster," he added.