McAfee guides channel through public sector buying process
Security player McAfee has produced a guide to help SME resellers crack public sector contracts
The government might have stated its ambition to push more IT contracts through SME suppliers but it is not always easy for those looking to sell their wares to get through the public sector buying process.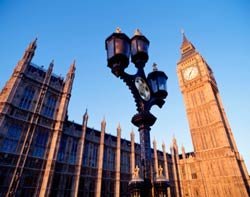 The Crown Commercial Service (CCS) currently states the level of contracts, across the government, going through SMEs are around 50% and it is determing to simplify the procurement process to make that level increase in the future.
"We know SMEs can offer customisation and flexibility and provide direct access to expertise and innovation, so where SMEs offer best value for money we want our customers to be contracting with them every time," stated the CCS.
But the difficulties in charting a course through what can often be complicated and time consuming processes to gain public sector business has provoked McAfee into developing a guide for SME channel players.
As well as covering the current trends in the UK government, which include moving towards cloud-based platforms and breaking up contracts to encourage competition, the guide also covers EU legislation.
"The government remains the most significant buyer of IT in the UK. Large organisations have departments dedicated to navigating these procedures, but smaller business, of the type the government is trying to court, have a harder time understanding what is required. We hope this will help all parties work better together," says Graeme Stewart, director of public sector strategy and relations, McAfee.
"There are a variety of options available to those looking to sell IT to the public sector. It is important to understand the different vehicles and which is most appropriate in a given situation, to ensure the process moves as quickly as possible. Given many contracts are long term, it is equally important to understand the trends in IT procurement and how they can be expected to evolve," he added.
Read more on Sales and Customer Management