More jobs to go at HP
As the details of the plans to split the vendor into two emerged so did details of more job cuts at the firm
Having taken the option to split its operations into two Hewlett-Packard followed up the announcement with details of further job cuts as it uses the opportunity to deepen the headcount reductions.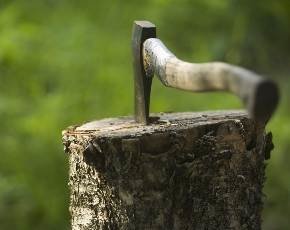 The vendor is on an ongoing job cuts programme, which has already seen it part company with 36,000 staff so far, and it will now add a further five thousand from the 45 to 50 thousand it had announced in May.
Yesterday HP announced that it was hiving off its PC and printing operations into HP Inc and running its enterprise hardware and software business as a separate company, Hewlett-Packard Enterprise.
As a result the total number of jobs is now going to be higher than expected with the firm stating: "Incremental opportunities for reductions have been identified and we now anticipate a total of 55,000 reductions, independent of the separation transaction".
Associated charges will also be higher than it had predicted but the firm also signaled that the net incremental savings from the increased headcount would be used in the its financial year 2015 to "fund investment opportunities in R&D and sales".
At the same time as announcing the job cuts more details of the strategies of the two companies were given with Hewlett-Packard Enterprise focusing on infrastructure, services, software and the cloud.
On the other side HP Inc will be concentrating on personal systems and printing, which will include more efforts in the emerging 3D printing market.