Curvature looks for different channel relationship
Curvature, which was formerly known as Network Hardware Resale, is planning to work more with channel partners in the future
Secondary market player Curvature, formerly known as Network Hardware Resale, has widened its approach to the market and is looking to work with more resellers to help customers strategically manage their hardware.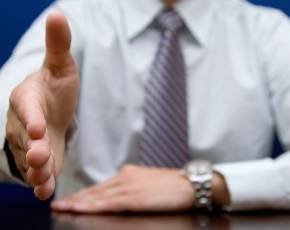 Traditionally NHR was seen as a Cisco specialist but the firm has now renamed and moved to sell other products and is tapping into a multi-vendor approach that it not only believes chimes in with the customer but also makes it more attractive to resellers.

Mike Sheldon, president and CEO of Curvature, said that a couple of years ago it started to make the move into managed services and a larger number of vendors and had extended beyond a networking base to add storage expertise.

As well as looking to grow its channel relationships, particularly with those companies that are looking for customer services provision, Sheldon is also talking to more customers about coming up with an alternative to the vendor kit refresh timetable suggestions.

"Which product needs what lifecycle? There is no reason to keep upgrading," he said that the approach most firms took saw a refresh across the entire network rolled out at one time.

'When you look at the infrastructure you have to ask if you could extend its life and there is a surprising amount that could," he added.

Curvature has been advising customers on staggered refreshes working out which parts of the estate can be sweated a bit longer than perhaps the OEMs are currently telling the customer.

"Every four to five years people refresh but each part of the infrastructure can have its own unique lifecycle and some can last longer, although in the case of security it could be shorter than that, but we can recommend and help with a lifecycle strategy," he said.

Sheldon is also advising customers not to stick with just one vendor but to opt for a multi-vendor approach to ensure that they not only avoid lock-in but can keep the supplier competitive and not complacent.

When it comes to working with the channel the approach will be to provide access to the expertise and tools that Curvature has developed, including 24/7 support, and working much more in the spirit of partnership than it has done in the past.

"We have treated the channel as a customer in the past but we are now looking to work with a few dozen select partners and trying to offer a different experience," he said.