Managed security services market evolving as offering expands
Frost & Sullivan has highlighted changes in the managed security services market as things shift from monitoring to add remediation
The managed security services (MSS) market is evolving from a position of monitoring and asset management to include more remediation services forcing those looking to lead in this space to develop their offerings.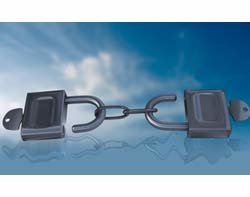 Not only is the definition of an MSS provider changing but according to Frost & Sullivan the UK is going to lose its status as the largest regional market to Germany by 2018.
The UK has been one of the main places where MSS has developed but so far it has been a package the monitors the customer environment providing security alerts when the system comes under attack.
Just as with the general managed services market, which has faced the need to evolve from the desktop monitoring environment to deal with increasing mobility, the security side is also going to start changing in the next couple of years.
The result will be a segmentation in the market as those that are determined to keep a leading position look to strike up partnerships with specialists or develop the expertise around threat remediation in-house.
"Standard MSS solutions, which include security asset monitoring and management, and risk and compliance management, represent approximately 80% of the total EMEA MSS market and are expected to continue expanding at high rates," said Frost & Sullivan network security industry principal, Frank Dickson.
"However, threat intelligence, research, detection and remediation services are likely to grow at a rate twice that of security asset monitoring and management, becoming a critical focus area that will distinguish market leaders from the rest," he added.
As well as growth in Germany and the UK the demand for MSS provision should be fairly high across EMEA, according to the latest estimates from Frost & Sullivan. The firm expects a market that generated revenues of $2.8bn last year will hit $5bn in 2018.
Read more on Threat Management Solutions and Services