Dell Solutions Summit: Thoughts shared on broadline distribution
Dell's channel chief has shared her views about the prospects of the vendor using broadline distribution across Europe
Dell is considering adding more distributors to its roster as it looks to ensure that it gets the maximum market coverage across Europe with the firm's founder holding the view that it currently not maxed out with partners.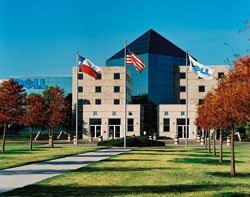 Speaking at the Dell solution Summit in Brussels Michael Dell said that he felt the vendor was under distributed and was still developing its channel plans just seven years into formalising relationships with partners.
He revealed that the channel contributed $20bn and a third of the firm's revenue but he felt that it could still grow and felt there was no upper limit to the contribution that the indirect business could contribute.
His comments were followed up by Cheryl Cook, vice president of global channel alliances at Dell, who said that it had acquired 40 companies in the seven years it had been working with the channel and most of them had come with their own distribution relationships which had to be sorted out.
"Those companies we acquired had their own relationships with distribution and we have been spending some time consolidating and we still have some more to do there," she said.
But she added that it was open to adding more partners and had good relationships with both Tech Data and Ingram Micro and was open to the idea of working with a large pan-European player.
"We want to make sure we have access to as much of the market," she used the public sector as an illustration of where the vendor had made efforts to strengthen its position.
"We continue to examine broadline distribution...but we will still work with specialised distributors," she added.
Dell has taken the approach of working with specialists, giving them access to certain parts of its portfolio, and this summer handed Hammer OEM rights to its portfolio and also gave Exertis Micro-P the chance to sell the printer and storage lines.