TechUK manifesto calls on future government to put digital first
TechUK lays out digital roadmap for next government, saying that technology must be front and centre in UK's economic future
TechUK has launched a digital manifesto calling on the next government to ensure that the UK remains at the zenith of digital innovation.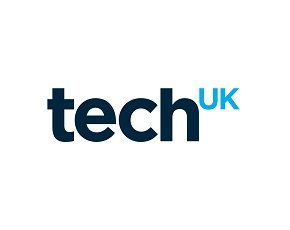 The document, entitled 'Securing our Digital Future: The TechUK Manifesto for growth and jobs 2015-2020', pointed out that technology had a key role to play in the rebuilding of the economy.
The three main political parties had representatives at the launch of the manifesto and all broadly agreed with the overarching theme of the document. Ed Vaizey, Minister of the Department for Culture, Media and Sport and the Department for Business, Innovation and Skills, focused on the successes so far. He pointed to initiatives like the recently introduced coding curriculum and the Government Digital Service (GDS).
"Quite seriously, I thing that GDS is one of the greatest achievements of this government. I think it has fundamentally changed the way government is doing business with its citizens," he said, adding that if Labour were to take office in 2015, he hoped they would continue the initiative.
Labour MP and Shadow Minister for Business, Innovation and Skills, Iain Wright spoke passionately about the UK's digital future.
"What interests me is how very clear, how very direct, how very ambitious, but how very achievable the recommendations in this manifesto are. Where I come from, we'd say 'there is not a lot of flannel in here'. It is very achievable," he said.
"What is very clear is the huge opportunities that are available, not on the horizon or in the long distance future, but now. The prize is immediate if we can grasp it now," he added.
Lord Timothy Clement-Jones, representing the Lib Dems, made an interesting case, pointing out that while the UK was good at funding and producing start-ups, it was appalling at providing later-stage finance.
"We are well behind NASDAQ, Silicon Valley and so on. I don't think we have yet cracked it. I think the real issue is in the debt finance area; with very limited exceptions, the banks are failing us in a major way," he said, adding that crowd-funding initiatives were being to have a noticeable impact.
The prize is immediate if we can grasp it now

Iain Wright, Shadow Minister for Business, Innovation and Skills
Reaction from the industry was largely positive. Duncan Higgins, marketing director for Virgin Media Business, pointed out that while 'bold and forward-thinking policymaking' was critical, business input was also key.
"Every business in this country has a role to play by working out how digital can boost their business, and what they individually need to do to unlock that potential," he said, adding: "Our worry is that many of the UK's small business aren't able to fully exploit the power of digital."
Richard Gadd, UK MD of Hitachi Data Systems, weighed in saying: "UK's manifesto lays out some important factors that the government must listen to if we are to continue growing the UK economy and creating new jobs for the next generation of workers."
"By putting in place a long-term strategy that works from the ground up, we can provide the next generation of workers with the skills they need to be successful, and transform the UK into a tech hub at the forefront of global innovation."