Insolvencies on the rise for small IT firms
Exaro Insolvency Index reveals that small IT consultancies filing for insolvency in Q3 2014 rose by 36% year-on-year
Insolvencies amongst consultancies in the IT sector have risen dramatically in the third quarter, according to the latest Exaro Insolvency Index.
The research revealed that 203 IT consultancies have filed for insolvency in Q3 so far, up 36.2% on the same period in 2013.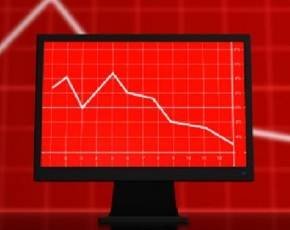 Despite a short-lived rest bite in the first two quarters, insolvencies across the information and communication sector at large were once again on the up, rising just under 10% year-on-year.
Despite the somewhat gloomy news, Tudor Aw, head of technology at KPMG, believes that it is not a reflection on the general health of the sector. "Our research shows the sector is in the best health it has been since the 2008 recession," Aw said.
"Confidence is high, along with capital expenditure, job hiring and purchasing activity. However, good times do spark increased activity, and a lot of start-ups. This rise in new companies does therefore result in a higher level of failures because they present more risk than the more mature businesses."
The Exaro Insolvency Index, which draws on insolvency notices in the London, Belfast and Edinburgh Gazettes, as well as Companies House data, found that the wider economy remained relatively unchanged from Q3 2013.
Andrew Corbett, membership services director of the UK IT Association, said he continued to hear cries from smaller firms struggling to maintain profit margins.
"We also think that a significant number may have accumulated debts over the last few years in the hopes that the end of the slump would solve all their problems. They are finding that the recovery has not solved their own underlying problems. They may simply have decided to give up hoping for a better tomorrow," he added.