Logicalis finds changes in retail illustrate IT buying tension
Research by Logicalis into the retail market have exposed the tension between the IT department and other parts of the business when it comes to buying technology
Across the customer base stories of tension between the IT department and business unit leaders looking to but their own technology are growing in number as traditional purchasing patterns change.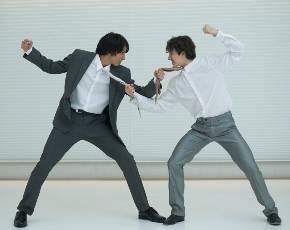 The implications for the channel are wide ranging with it providing fresh opportunities to get access to IT spending as well as a need to strike up relationships with more contacts in an existing customer account.
There are also consequences for those people that work in the IT department as they face a challenge to their authority as the guardians of technology investment and face the prospect of being swamped by a growing shadow IT problem.
The current state of affairs is well illustrated by the latest research from Logicalis into the retail sector, where it found that many department heads were already bypassing their IT colleagues to get their hands on the technology they wanted.
The channel player found that 66% of respondents working in retail felt there was an IT communications gap and a misalignment of goals and as a result 92% wanted to get more control over tech decisions and have a consultative relationship with their IT departments.
IT department managers will find the results fairly depressing with less than a third of those quizzed in the survey feeling that it made a significant contribution in achieving business goals.
The main problems seem to be ones of language, with complexity an issue, as well as the IT department being viewed as a block on innovation because of the tendency to reject some requests for new technology.
Gerry Carroll, author of the report at Logicalis UK, said that the retail market was already changing its purchasing habits and the channel had to deliver a different IT message.
"With 8 in 10 already bypassing IT for some purchases, the statistics show rising pressure from departmental heads to align more closely with business strategy. The message is clear: it's time to stop sweating the small stuff and re-shape the IT function to focus on high value, strategic initiatives," he said.
"As this IT power-shift gathers pace in retail, the onus on IT Leaders to educate, guide and consult on best use of technology is becoming increasingly important," he added.
Where retail is looking to spend money is around wireless, because customers want to access the internet in stores, data analytics and cloud.
"The stats show that reliance on mobility, cloud and business analytics is already high in retail, yet there's more to be done to exploit these technologies to drive forward their customer-centric business goals. That's where IT Leaders can really add value. Those adopting a collaborative approach that aligns decision-maker needs and IT's strategic advice, consultancy and knowledge, will be best positioned to exploit IT investment for gaining real business advantage," added Carroll.
Read more on Cloud Platforms