Thinking inside the Box: Channel to the rescue for Box?
BoxWorks gets underway tomorrow in San Fransisco. With the company stuck between a rock and a hard place, will Levie turn to the channel for help?
Box is to hold its fourth annual gathering – BoxWorks- in San Francisco this week, where 5,000 customers and partners will descend on the Moscone Centre to see what is in the pipeline.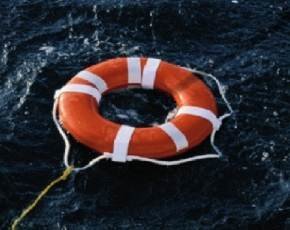 Depending on who you speak to, Box is either the darling of the tech sector's eye, a hot and exciting startup, ready to break free from the shackles of the old way of doing things;
Or, it is a company that, despite having been in existence for nearly a decade, still has not managed to turn a profit, has pushed back an IPO, taken on another $150m in venture funding and seems destined to follow in Twitter's footsteps – a cracking idea that doesn't necessarily translate fiscally.
Indeed, its recent IPO filing revealed some concerning figures. Box saw a net loss of $168m for the year ending January 31 2014, compared to a loss of $112m the year before. CEO Aaron Levie has done his best to play down the figures, saying that the black hole financials are a reflection of the company's aggressive expansion, the freemium strategy it has chosen to adopt and the slow burn revenues that come from a subscription-based model.
While these figures aren't exactly reassuring, the file storage and collaboration company has a lot going for it – 240,000 companies, 27 million individual users and a 111% increase in revenue in 2013. Perhaps most importantly, Levie et al seem to understand that in order to catapult Box to where it needs to be, they are going to need some outside help.
Enter: The channel
While Box has declined to share exactly what percentage of its business flows through the channel, it has made clear that resellers and partners are to play a critical role in the future of the company. Box says it has more than 1,000 channel partners already in play and is expected to announce others at the soon-to-start BoxWorks.
At a recent Microscope Roundtable event, director of strategic alliances EMEA for Box, Gavin Simpson, said that while the company was still new to the channel, it was heading in the right direction.
"We set up the channel model a year and a half ago, with some of the big players, targeting scale over focus. We are also now developing some more of the niche cloud players out there to drive a balance," Simpson explained.
Levie recently told The Wall Street Journal that the partnership programme was critical component of expansion plans. "It's a really important part of our strategy because of the scale we're trying to get to," he said.
Despite Box still finding its feet in the channel, resellers have been unusually enthusiastic about the young company; specifically over the integration, flexibility and white-labelling capabilities of the solutions on offer.
And it is exactly these positives that Box will need to emphasise to partners at BoxWorks if it is to reach the top of the financial precipice. The cloud storage market is wildly saturated but Box is ahead of Dropbox, Google Drive and Microsoft's OneDrive in terms of interoperability and for VARs, this is the Holy Grail of USPs. The big question is whether Box will communicate this to its potential partners at BoxWorks 2014.