IDC revises 2014 tablet projections as demand tapers off
North America and Western Europe take tablets off the table, forcing IDC to revise its shipments forecast for 2014
International Data Corporation (IDC) has revised its worldwide tablet forecast, to 233.1m units, following a second consecutive quarter of slow sales in mature markets.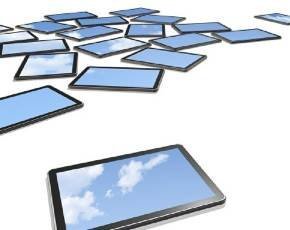 The revised Worldwide Quarterly Tablet Tracker forecast represents a 6.5% year-over-year growth, a noticeable drop on the previous estimate of 12.1%. IDC says that the slowdown is almost exclusively due to demand in mature markets starting to level off; however, demand in emerging markets remains robust.
"When we look at the global picture, it would be easy to say that the tablet market is slowing down," said Jean Philippe Bouchard, research director for tablets at IDC.
"But, when we start digging into the regional dynamics, we realise that there is still a good appetite for this product category. While mature markets like North America and Western Europe will combine for flat unit growth in 2014, the remaining regional markets will generate 12% unit growth over the same period."
IDC also pointed out that geographic location is having a significant impact on the evolution of tablet usage; for example, in the Asia/Pacific region, there is strong demand for voice-enabled tablets, as users continue the search for an all-in-one device.
While mature markets are still expected to produce a significant amount of revenue in the coming years, IDC says that the demand for sub-eight-inch screens in emerging markets will be the primary driver.