Acronis address local needs with new datacentres
With data sovereignty front and centre, Acronis announces that it is to provide its customers with local solutions
Data protection firm Acronis has opened four new datacentres in Asia and Europe in addition to existing datacentres in the US and France.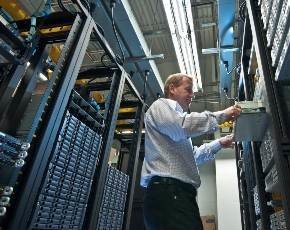 The new datacentres, located in in Germany, Japan, Russia and Singapore, bring secure, localised data protection to Asian and European businesses that are concerned about the privacy and security of their data.
In May 2014, Acronis conducted a worldwide, cross-industry survey of SMBs with IDC about data protection and disaster recovery needs which revealed more than three quarters of businesses prefer their data to be stored no more than 150 miles from their location.
"Today, businesses feel apprehensive about storing their data in regions far from their own," said Stanislav Protassov, Acronis co-founder and senior VP of engineering and R&D. "Following the recent NSA scandal, the concerns associated with storing data have become more pronounced, as businesses and consumers alike look for more local and secure data protection services."
By storing data close to home, customers attain the geographic security of a localised storage service, latency reduction and the ability to meet the latest regional compliance regulations.
"Due to these demands, we have made the logical step to open an entire network of datacentres in Asia and Europe, giving businesses in those areas exactly what they want—the ability to store their data in their own region," said Protassov.
Asian businesses were even more specific, saying they preferred their data on shore while 50% of SMBs in Singapore and 46% in Japan prefer to have their data stored in-country.
Almost all (94%) of respondents said they back up a portion of their data to a remote datacentres with 42% of respondents storing at least some of their data in cloud.
The new centres allow Acronis channel partners and customers in the Asian and European regions the ability to locally store data from any of the company's cloud solutions, Acronis True Image, Acronia Backup, Acronis Backup as a Service, Acronis Backup Advanced for vCloud and Acronis Backup to Cloud.