SDDC benefits unclear to UK cloud players
Survey reveals that more education is needed amongst industry players if SDDC is to deliver on its promises
With many analysts predicting that Software Defined Data Centre (SDDC) is the next big step for the IT industry, a new survey published today shows the UK cloud industry is still very divided around the concept.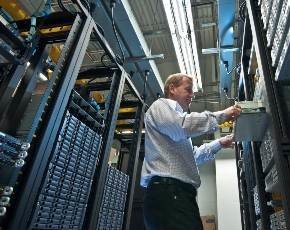 The concept claims to make the most economic use of data centre resources like storage and networks, controlling infrastructure consumption, process and operation down to component level without changing or adding hardware, using business rules and workflows to optimise performance and avoid bottlenecks without human intervention.
Service provider Adapt ran the survey at the Cloud Computing World Forum on 24th and 25th June 2014 which showed that although 61% of respondents claimed to be familiar with the concept, the benefits were unclear to most with 13% feeling it was about performance, 20% - centralised management and 17% with no idea.
"The data centre industry is rapidly evolving. Building large scale data centres with high-volumes of hardware is very inefficient and complex for cloud service providers and enterprises," said Kevin Linsell, head of service development at Adapt. "Through the use of software as opposed to hardware, a SDDC can offer businesses a fast, incredibly flexible way to not only virtualise their IT, but increase levels of flexibility, agility and control from the application layer down, removing barriers and enabling business transformation."
Only a quarter of those questioned believed a true SDDC was currently achievable while 43% though it was unlikely within the next 12 months, but what it would mean to the business spawned countless responses from flexibility, security and efficiency to lower costs with no clear definition apparent.
"As with all big evolutionary steps it can take a while to arrive at market acceptance. Our latest survey is evidence of the confusion in the industry - education is key to ensuring businesses reap the rewards that SDDC promises," continued Linsell. "Working with some of the key software-defined players in the industry, we recently launched an almost 'living' fluid platform that will solve a lot of our customers' challenges, making sure their environments are continuously optimal, completely aligned with and driven by their evolving application requirements."
With the survey showing a lack of understanding, the channel may need more persuasion that the SDDC is a new concept over and above enterprise management, where advantages can be achieved without migration to a new integrated system.
Read more on Enterprise Hardware