Symantec defies expectations, posting healthy first quarter results
Symantec capitalises on cyber-security concerns as it posts better-than-expected first quarter results
Symantec has reported that its first quarter profits surged a better-than-expected 50% with more customer awareness of the latest cyber threats helping swell demand for security products.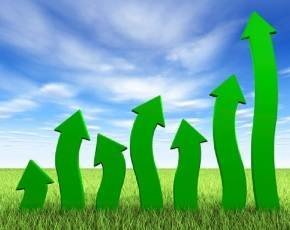 One man's loss is another man's gain and this adage certainly rings true in the case of cyber-security; the company behind Norton antivirus continues to ride a wave of increased focus on security following a spate of high-profile breaches.
Quarterly earnings per share and quarterly revenue also surpassed industry expectations, as customers increased their spending on security measures. The company reported 45 cents per share and $1.74bn in revenue, well above the 42 cents per share on revenue of $1.67 billion that analysts had predicted. The company continues to back its forecast for the fiscal year.
Despite the positive figures, it has not been plain sailing for the California-based security company. Symantec is still on the hunt for a permanent replacement to former-CEO, Steve Bennett, who was sacked in March after less than two years on the job.
The senior management team remains under pressure to reorganise the company as the PC market continues to slow and attacks grow increasingly sophisticated.
In an effort to move away from its reliance on revenue from traditional antivirus software, Symantec has invested heavily in areas such as threat intelligence and data-breach investigations.