Channel Direction Survey probes challenges faced by resellers
Exclusive insight into channel landscape in TechTarget's Channel Direction Survey 2014
As technology evolves, so too does the channel and it is this universal truth that has kept Microscope on its toes for the past 32 years. The landscape is now changing on an almost daily basis, as disruptive forces such as the cloud fundamentally redefine service delivery and revenue models.
In such a capricious environment then, it might come as a surprise to find out that one or two things remain unchanged; however, TechTarget's Channel Directions Survey 2014 revealed just that.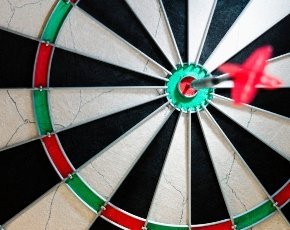 TechTarget surveyed 132 resellers across Europe in order to gain a better understanding of the challenges faced by channel professionals in 2014.
Microsoft remains a critical component
In 2014, Steve Ballmer finally made way for Satya Nadella; an event which saw the Redmond firm undergo a significant realignment of business objectives (the 'devices and services' mantra has been painfully inescapable over the past eight months). However, despite the tech giant's turbulent year, our survey found that Microsoft remains perhaps the most pivotal vendor within the channel.
Nearly 70% of all respondents said that Microsoft was critical to their operations, with VMWare following close behind at 59.6%. The virtualisation behemoth was then trailed by Hewlett-Packard (46.8%), Cisco (42.6%) and Citrix (35.1%).
These statistics serve to reaffirm that while Microsoft may be struggling to carve out a niche at the consumer-end of the market, its foothold in the enterprise, and specifically the channel, remains as strong as ever.
Dell continues to cause conflict
When it came to channel conflict, Dell took the undesirable top prize, with 47.1% of those respondents that have expressed concerns about channel conflict having struggled at some point with the vendor. The survey revealed that 'price undercutting' was the number one cause of conflict, which may or may not come as a surprise to channel professionals.
While Dell proclaims itself to be channel-neutral, many partners believe that the vendor is still, at heart, a direct-sales organisation and our statistics seem to suggest that a reasonable proportion of resellers are not entirely satisfied with their relationship.
The road ahead
Financial pundits seem cautiously confident that the financial crisis is working its way towards the rear view mirror. Whether we should believe them or not remains a contentious issue, but the channel is certainly looking to the future with an air of confidence that was not present just a few short years ago.
However, there will always be obstacles to overcome. In our survey, we asked resellers what challenges they faced in 2014 and – not surprisingly – the number one issue was that of margins. Below are the top five concerns:
57.9% find maintaining margins either challenging or very challenging
47.8% find winning new business either challenging or very challenging
43.5% find ease of integration with existing products either challenging or very challenging
40.6% find complexity of products either challenging or very challenging
34.8% find meeting partner programme requirements imposed by vendors either challenging or very challenging
For more findings from our Channel Directions 2014 survey, check back over the coming weeks.