Back to school for mobile users with the Stone and Tablet Academy
Stone has teamed up with the Tablet Academy to help the education market make the right decisions about mobile technology
Public sector solutions provider Stone Group has a new agreement with education consultancy Tablet Academy and under a partnership, named TalkTechTeach, will provide hardware consultancy, purchase, training and support service to customers purchasing mobile devices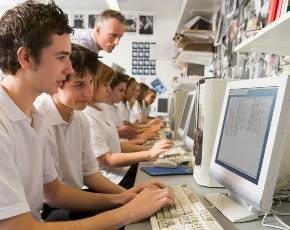 Tablet Academy provides specialist consultancy and training to establishments looking to enhance their teaching with mobile technologies, focusing on empowering staff to utilise tablets with knowledge and skill.
The partnership aims to help education providers avoid 'naïve purchasing' of unsuitable hardware, where devices are chosen for their ubiquity or form factor, by auditing capabilities of devices against needs of students.
"The TalkTechTeach partnership has been formed to provide an end to end service for new and existing customers of both parties," said Professor Steve Molyneux, CEO at Tablet Academy. "We're leveraging the expertise on both sides, with the aim of encouraging head teachers to put tablet devices in their technology estate for informed and workable reasons."
TalkTechTeach will see initial free consultancy sessions held between Tablet Academy, Stone and school senior leadership teams with a view to working with them with them on migration, integration and any network requirements.
"Stone and Tablet Academy want to turn the purchasing process of tablets for schools around, so that they are thinking of the impact that the devices will have on their teaching programmes, rather than just the 'tick box' approach of supplying on demand," continued Molyneux.
Simon Harbridge, CEO at Stone Group, said that the partnership with Tablet Academy would show there was more to buying a tablet than a hardware decision: "There's a lot of scope for better awareness in education of how deeply your purchasing decisions will affect your ability to teach various subjects, both in and out of the classroom.
"Some devices might not be suitable options. Some might be overlooked for aesthetic reasons, for example," continued Harbridge. "Tablet Academy will work with educators to analyse the perception gap between what's needed and what's being requested, and Stone will supply, integrate, train and manage accordingly."
TalkTechTeach will be reaching out to Stone's 2,500 school and college customers over 2014-15 using Tablet Academy's 30 training centres across England.