Nadella sets out mobile and cloud first vision to partners
Microsoft's CEO Satya Nadella has used his first major speech to partners to outline the strategy the firm is taking in response to changes in the market
Microsoft's CEO Satya Nadella used his keynote at the vendor's worldwide partner conference to stress the move towards a mobile-first cloud-first world.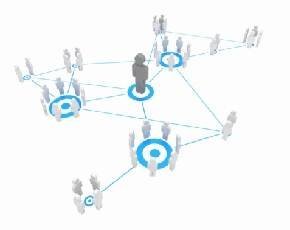 In his first major speech to partners he spoke of the history that the firm had with resellers and the benefits that the channel had brought to the firm, "it has pushed us to all the collective success we have had over the years".
The firm believes that 3bn people have internet devices and by 2020 the number of things connected to the web will grow to 212bn and the industry spend will hit $2.43Tr by 2017.
"Without mobile end points, be they sensors or mobile devices, you are not going to have the impact in the world and in people's lives. So you have to think about this next generation of computing, as mobile first and cloud first, and our goal simply put is to thrive in it as an ecosystem. It is a tremdous opportunity," he told partners.
"The amount of application development that spans all that computing is going to explode," he added that as users generated data and the need to work with that information it would trigger "an explosion in spend and a shift in spend."
He added that IT spend, as a percentage of GDP, was rising and it was a sector that was continuing to evolve and Microsoft was going to place itself at the core of the changing market and would work with partners to make sure that it took advantage of the changes in productivity and helped users cope with increasing complexity.
Nadella said that as it reacted to the changes in the market it would have a single strategy that it would pursue and would make it possible for resellers to develop solutions that would appeal to users.
"We are going to get very focused on building out these digital work and life experiences, this next generation of productivity defined. Everything we do will support that," he said.
The firm views the future as one that almost involves being platform agnostic as it looks to provide the foundations for users to enjoy their data where ever they want via Microsoft's applications.
"We are going to have our experiences on all platforms on every screen out there," he said. "They are all entry points into our ecosystem."
Read more on Managed IT Services