Microsoft kicks off month of strategic review
Microsoft's CEO has penned an open memo to staff indicating that it is taking this month to settle on a future strategy
Microsoft's CEO has hinted that change is in the air as the vendor uses this month to review its strategy with it likely to push further into positioning itself as a cloud and mobile player.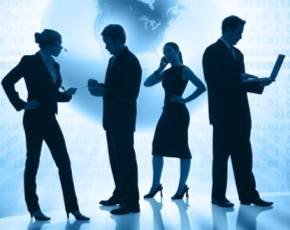 In a memo to staff CEO Satya Nadella told staff that the industry did not respect tradition but innovation and it needed to move with the times to make sure it was still a leading player in the market.
The software giant is taking the month of July to work out how it will go forward: "Over the course of July, the Senior Leadership Team and I will share more on the engineering and organization changes we believe are needed," stated Nadella's open memo.
Eevn though he hasn't been in charge that long, getting the nod to become CEO back in February, he has already made changes to the firm's executive team and signalled a more relaxed attitude to which devices will run its software.
"Microsoft was founded on the belief that technology creates opportunities for people and organizations to express and achieve their dreams by putting a PC on every desk and in every home," he stated in his memo.
"More recently, we have described ourselves as a "devices and services" company. While the devices and services description was helpful in starting our transformation, we now need to hone in on our unique strategy," he added "At our core, Microsoft is the productivity and platform company for the mobile-first and cloud-first world. We will reinvent productivity to empower every person and every organization on the planet to do more and achieve more."
Those wondering what the strategy might include were given a hint in the closing remarks, that indicated there was a fairly wide brief that the senior management team were working with.
"Nothing is off the table in how we think about shifting our culture to deliver on this core strategy. Organizations will change. Mergers and acquisitions will occur. Job responsibilities will evolve. New partnerships will be formed. Tired traditions will be questioned. Our priorities will be adjusted. New skills will be built. New ideas will be heard. New hires will be made. Processes will be simplified," he wrote.