UK SME's set to miss out on mobile sales
SMEs face losing out on serious amount of revenue because they have not established a mobile presence
UK small and medium enterprises that don't adopt mobile strategies are set miss out on revenues that could potentially run into billions of pounds, claims a survey from OnePoll.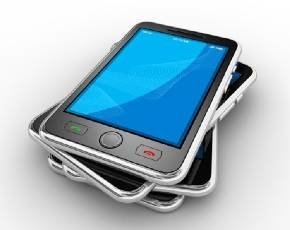 The research canvassed 500 SME's and revealed that only 18.4% plan to adopt a mobile presence in the coming 12 months. According to a 2013 report from Internet Retailer Global Mobile 500, five percent of retail sales are made via mobile devices, representing billions of pounds in annual sales.
The OnePoll survey says that 65.8% of the nation's 4.9m SMEs that don't have a mobile strategy will consequently miss out on potential sales of £52.6bn.
The survey was commissioned by AppsBuilder and its founder and CEO Daniele Pelleri said: "Mobile is changing our business landscape in a similar way to how the internet changed our economy; those who embrace mobile fastest will quickly reap the rewards from this... sales and communication channel."
The survey also revealed that the key barrier preventing SMEs from taking advantage of mobile technologies was a lack of technical knowledge, with 46% citing this as the main reason.
This was closely followed by the cost of development with 36% citing this as a reason for not adopting mobile. A further 35% said they were unsure of the overall benefits of a mobile presence to their business.
The survey finding also differed according to regions. Fifty nine percent of SMEs in East Anglia and 55% in Northern Ireland are more likely to have adopted a mobile presence. However only 19% of businesses in the North East, and 22% in the West Midlands, had mobile strategies in place. In London and the South East 45% of SMEs didn't have a mobile strategy.
Of those SMEs who have implemented a mobile strategy, 44% spent up to £10,000, 55% spent between £10,000 and £100,000 and only a siungle percent spent over £100,000.
AppBuilders said this revealed how the cost of adopting a mobile strategy had dropped significantly since 2012 when anticipated costs were well over the £100,000 mark.
Read more on Business Smartphones