HSBC warns SMEs against the risks of postponing investment
A third of SMEs risk losing out to their competitors if they put off investment HSBC has warned
SMEs that fail to make investments in their business could face losing out on taking advantage of growth in the market and come second to their competitors.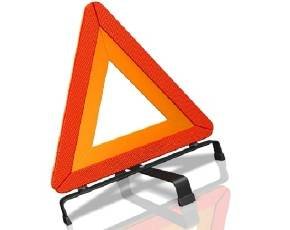 Although there are growing indications that the SME sector is feeling more confident about their prospects and are investing, with the latest quarterly Deloitte survey of CFOs indicating the market is feeling upbeat and spending, there continue to be some firms that are putting off making decisions to recruit more staff and upgrade their IT.
The HSBC Ambitious Businesses report survey found that although two-thirds of small firms were confident enough to invest a sizeable third of the market remained uncertain and adverse to risk.
The report warned that those that kept their hands in their pockets and opted not to invest in the business would face serious consequences and the bank urged them to reconsider that decision.
Amanda Murphy, head of business banking for HSBC, said: "In April, we reported on the positive consensus view for 2014 from the country's leading economists, and called on ambitious businesses to take advantage of a window of opportunity to invest for growth. I'm delighted to now report that the economists' optimism has translated into business confidence and action, with the majority of SMEs pressing ahead for growth."
"However, there is still a sizeable minority of businesses that are understandably cautious about the recovery and reluctant to make significant investments now. These firms risk falling behind their more ambitious peers, and we want to do all we can to help and support them in finding the right solution for their businesses," she added.
The Deloitte quarterly report indicated that investment is a priority for more firms: "The message from the CFO Survey is that corporates are prioritising expansion over further strengthening of their balance sheets. Against a backdrop of easy credit and high risk appetite companies are upbeat on revenues and margins."
"Economic and financial risk has declined significantly in the last year. But with the general election less than a year away uncertainties around policy risk have moved centre stage," the report added.