Dixons signals consumer spending recovery
Retailer delivers strong results with signs that consumer spending is recovering
Dixons has signaled a recovery in consumer spending with the World Cup helping the retailer shift plenty of televisions as it provides a picture of trading before it merges with Carphone Warehouse.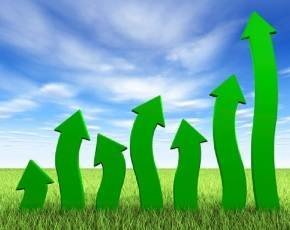 In the year ended 30 April, Dixons reported a turnover increase of 3% to £228m and pre-tax profits improved by 10% on a restated basis to £166m and the retailer said that the last two months had kept the positive momentum going, largely thanks to the demand for screens to watch the football from Brazil.
Online sales increased by 16% to £1bn and the firm continued to trim costs with £45m shaved off in the last fiscal year as it heads towards a two-year target of saving £90m.
The results come ahead of the merger of equals between Dixons and Carphone Warehouse and reveals that the high street electrical retail business appears to be enjoying a recovery in consumer spending.
Sebastian James, chief executive of Dixons, said that it had exited areas where it was not successful and the core business was now delivering a decent performance.
"All of this all means that the Group is stronger – both commercially and financially - than it has been for a number of years and we are well positioned to set sail into new waters. I am very excited about the opportunities that the proposed merger with Carphone Warehouse offers for the Group," he said.
"The new financial year has started well, with an uplift in TV sales driven by the World Cup, but we also believe we are seeing the early glimmers of a consumer recovery. On this there is no certainty just yet, but what we know for sure is that if we maintain a tight rein on costs, our pricing sharp – against all comers – and our service levels high, customers will continue to choose us over others," he added.
Speaking to the BBC this morning, James added that the level of consumer spending "on things with plugs" had remained fairly consistent and it believed it would hold that slice of disposable income even if interest rates rose in the near future.