BSA: Signs of advance in the war against the software pirates
The UK software piracy rate has fallen revealing that the world for the software pirate is changing
For the first time in many years there are signs that in the fight against software piracy the industry is gaining ground with the level of illegal products used in the UK dropping.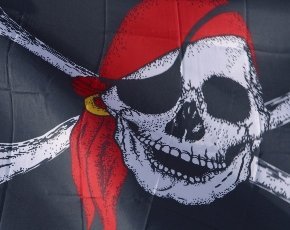 The annual UK piracy numbers from the Business Software Alliance (BSA) reveal that the UK is now dealing with a 24% piracy rate, a drop of three points and a saving to the industry of around £1.2bn in revenue that would have been lost to the pirates.
The BSA highlighted a couple of factors that were helping drive piracy down, with the use of tablets a trend that was having a seismic impact on the market.
With tablet use not far off half the size of the established base of installed PCs the opportunity for piracy on the platform is much lower than on desktops and PCs and laptops.
At the same time the appetite for traditional PC hardware has moved to emerging markets and as a result taken some of the pirates off into those territories to try and reap their rewards.
Users are also getting the message about the risks of using illegal software with security risks cited as the top concern by those quizzed by IDC on behalf of the BSA.
Despite the worries about the impact of unlicensed applications a large portion of IT managers continue to express doubts that their software estate is fully legal.
"We are extremely pleased with the progress seen in the UK over the past two years, particularly as the UK rate had been stagnant for some time before," said Alyna Cope, chair of the BSA UK Committee.
"However, there are still 50.5m PCs in use in the UK and nearly a quarter of the programmes installed on these PCs last year were unlicensed with a commercial value of £1.2bn. This indicates that computer users shouldn't be complacent about software licensing, and underscores the need for effective software management practices, especially in business settings," said Cope.
With piracy still costing the UK economy billions and the channel continuing to lose out on legitimate revenue the BSA, which has a strong track record of taking those using unlicensed software to court, has urged the industry to remain vigilant.
Picture credit: Hemera Technologies