Azzurri offers cloud contact centre
Azzurri has taken the wraps off its cloud contact centre offering ICON Contact
Communication services vendor Azzurri Communications has launched a cloud-based contact centre suite that is designed to appeal to firms that employ up to 200 agents and are looking to take advantage of hosted technology.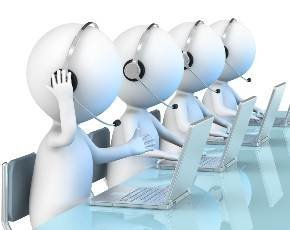 Dubbed 'ICON Contact' the technology is part of the company's ICON cloud and managed services range and is designed for use in contact centres with between 50 and 200 agents and is based on a modular design with customers able to choose which modules they require.
Azzurri stated that the cloud-based contact centre delivered a raft of features to be found in new contact centre technologies such as email, web chat, SMS and social media, as well as integration with existing communication channels.
The rationale for a modular approach was to enable companies to use it around existing contact centre investments while enabling Azzurri to push its technology via a 'foot in the door' approach, so customers can gradually move to the cloud over time.
A component of ICON Contact is something Azzurri calls workforce optimisation a tool designed to monitor call centre agent activity to increase productivity and reduce costs. To illustrate the benefits of the workforce optimisation module, the vendor recently carried out a project with Endsleigh Insurance which it claims resulted in £1.3m operational savings through better resource allocation.
Rufus Grig, CTO Azzurri, said ICON Contact aims to address growing contact centre activity by providing companies to expand contact centres with new features as required: "Whether it's adding new video functionality for the virtual sales team to offer an online shopping assistant service or simply upgrading to the latest version of their workforce optimisation software, adding any form of new functionality to an on-premise contact centre solution is a costly and high-risk exercise.
He further claimed: "By taking their contact centre into the cloud with ICON Contact, organisations can eliminate this risk entirely and ensure they remain one step ahead of their competitors."
ICON Contact is a hosted, scalable service charged on a per-user-per-month pricing model.