IDC: Growth opportunity with x86 sales
IDC highlights ongoing demand for x86 servers as the market experiences a revenue improvement in the first quarter
Overall EMEA server market revenue was $2.9bn in the first quarter of 2014, a $44m increase over the same quarter the previous year, according to the latest numbers from IDC.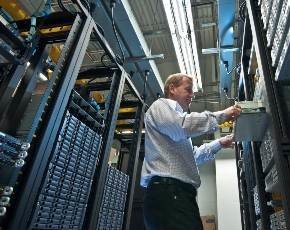 The increase in revenue over this period can be attributed to the positive growth in EMEA's two largest product types, with rack-optimized and blade servers seeing 2.8% and 5% growth in revenue respectively.
In its latest server market figures the analyst house also revealed that 537,800 units were shipped in Q1 2014, which was 3.9% less than Q1 2013.
The consecutive quarter-on-quarter performance between Q4 2013 and Q1 2014 highlighted an overall negative trend, with a 20.3% decrease in vendor revenue and a 10.8% decrease in units shipped. IDC attributed the decline to trends such as virtualisation and integrated systems.
The strong disparity between the corresponding quarters and quarter-on-quarter figures can be attributed to the seasonal nature of the server market in EMEA, where many deals take place at the end of the calendar year, added IDC.
Giorgio Nebuloni, research manager, Enterprise Server Group, IDC EMEA, said there were growth opportunities are in the x86 market: "Despite a strong push for additional capacity in mega data centre customers and renewed focus on tower and rack volumes by the largest OEMs, the macro-trend in the x86 market continues to point to value as the only real growth opportunity. Vendors with a strong focus on attach rates and profitability are the best positioned to win in this market."
x86 server market revenue for Q1 2014 totalled $1.72bn, and accounted for 81% of the total value. These figures represent an increase of 6 points on the previous quarter and equal to that of Q1 2013.
x86 servers in EMEA grew 2.2% in dollar revenue terms, despite the continued decline in units shipped which was down by 3.7%. Non-x86 vendor revenue accounted for $541m and 3,810 units in the EMEA region, a decline of 1.3% and 27.2% respectively compared with Q1 2013.