Lenovo and IBM x86 deal could go into extra time
IBM's x86 division sell-off could take slightly longer than planned as both firms look to get regulatory backing for the deal
The server deal between Lenovo and IBM could go into extra time if the vendors get the approval for the US national security review of the acquisition to take a little bit longer.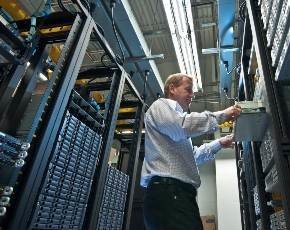 Because the sell-off involves IBM selling its x86 server division to a Chinese company, which is a sensitive issue at the moment because of cyber espionage, it has to get the green light from US authorities.
According to reports the vendor's have asked the Committee on Foreign Investment in the US to cast their eye over the transaction and as a result the closure of the deal could take a bit longer than originally expected.
Both firms will have to deal with national security concerns and could get the chance to resubmit evidence to the committee and calm fears that US security could be compromised.
They have done it before, back in 2005 when the Committee was consulted over the sale of Big Blue's PC operation to Lenovo, and even with any extra time added the Chinese vendor has stated that it expects the $2.3bn deal will complete by the end of the year.