Employers offered guidance to cope with World Cup impact
As the last few days before the World Cup slip away the Forum of Private Business has offered employers some guidance on how to cope with staff watching the competition
With the start of the World Cup only days away the Forum of Private Business (FPB) has issued some advice on guidance to employers about the potential impact on employee absence when English games are screened.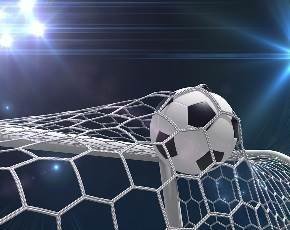 However, with two of the three group games being screened in the evening and a World Cup that is unusually but distinctly characterised by a lack of expectation among England fans, any disruptive effect is expected to be minimal.
Two of the three games are screened at 11pm and 10pm on the 14 and 19 of June respectively. However, the third game on the 24 June, against Costa Rica, is at 5pm and while a lemming like surge by millions of employees to the nearest TV screen is not anticipated the Forum points out that safeguards can be taken to avoid a sudden rise in employee absences.
The Forum points out that it might be a good idea to install a TV for the 5pm game against Costa Rica. Not only does this offer an opportunity for some 'team building' it means employees don't have to take the day off.
Other suggested options include letting employees leave early to watch the game but ask them to come in earlier or work later to make up for the 'fun' time. The Forum adds that they can also be encouraged to take a half day holiday or even use the game as a perk '...use the hours as an incentive, perhaps based upon individual or group performance.'
Jo Eccles, business adviser FPB, said:" The group round fixtures are likely to have a greater impact for employers whose staff are working evening shifts –the hospitality and retail sectors in particular – but thinking ahead and speaking to staff is likely to help keep issues around absence to the minimum."
"It's also important to remember that not everyone in your employment will support England. So, to avoid any discrimination allegations, it will be important that employers offer the same concessions to all employees who wish to watch the match involving their chosen country. Plus, not everyone will enjoy watching football, so be mindful of others when making arrangements," he added.
If England were to progress beyond the group stage the potential for workplace disruption could be greater. However, even the UK government when issuing guidance on extending licensing hours for pubs said it didn't expect the national team to progress much further.
Most World Cups are greeted by English fans with over optimistic expectations not grounded in reality. However, with the team up against two of the world's football giants in Uruguay and Italy, set in the steamy and humid climes of Brazil, and with a young team, a chastening reality has set in.