Ballmer linked to $2bn LA Clippers deal
Former Microsoft CEO Steve Ballmer has emerged as the winner to take over the LA Clippers basketball team
Those in the channel that had worried that the days of getting to watch Steve Ballmer jump about excitedly were over since he had stepped back from his former position as Microsoft CEO can relax as it looks as if he has purchased a basketball team.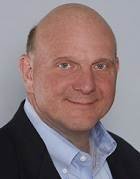 YouTube is littered with videos of Ballmer from Microsoft events where his decision to jump around or scream has become legendary and there is niow the prospect of more from the side of the LA Clippers court after the software executive picked up the club for $2bn.
Ballmer reportedly beat off tow rival offers, one of which included Oprah Winfrey's involvement, to get hold of the club that had been put up for sale after the former owner was banned for life because of racism.
The deal still has to be approved by the league's owners as well as the former LA Clippers owner Donald Sterling, who has vowed to fight the punishment that has been handed out to him.
If Ballmer does land the Clippers then he will have sealed the most expensive deal for a basketball club and will have joined fellow Microsoft alumni Paul Allen as an owner of a sports team, with the co-founder commanding an empire that includes the Portland Trail Blazers basketball team, Seattle Seahawks American football team and a stake in the football club the Seattle Sounders.
Ballmer stood down from his position of Microsoft CEO and was replaced three months ago by Satya Nadella and maintained a position on the board of the software giant. he has bee quoted in the past as stating that he "loves basketball".